Hello, I'm Kevin K. Johnson, II.
These days, I'm a front-end web designer and developer working at the U.S. Cellular headquarters in Chicago. Since graduating from DePaul University in 2011, I've partnered with individuals, start-ups, a non-profit organization, and a couple Fortune 500 companies. My roles have included tasks as varied as: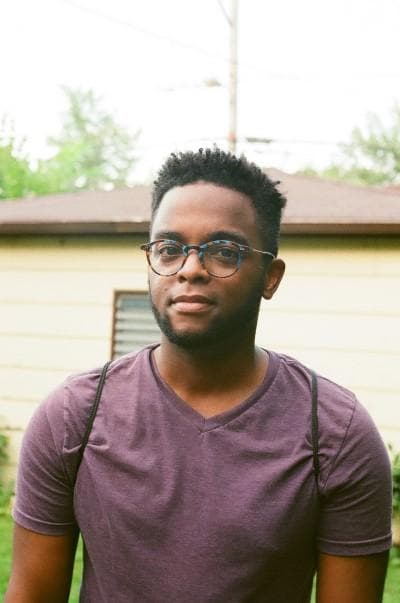 Designer
User Interface (UI)
User Experience (UX)
Information Architecture (IA)
Responsive Design
Flexbox, and CSS Grid
Email Marketing
Animated Banner Ads
Developer
JavaScript Frameworks


Vue.js Preferred

Content-Management Systems


Traditional, and Headless

Static Sites
Functional Programming
Fierce Googling
"Have you tried turning it off, then on?"
Empath
Data Synthesis
Mind-Melding
Turning Unbridled Imaginations Into Organized Code


Nothing is Impossible… Until I Say It Is

Other Empath Stuff, Presumably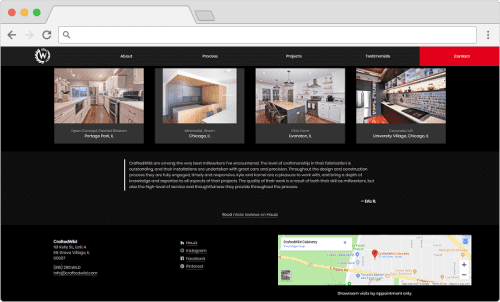 Looking for new cabinents? CraftedWild is local to the Chicago area, and headed by two friends looking to disrupt the custom-made segment of the market with better prices and service.
The photos are testament to their diligent work. Reach out to them if you're in the market, and tell them I sent you.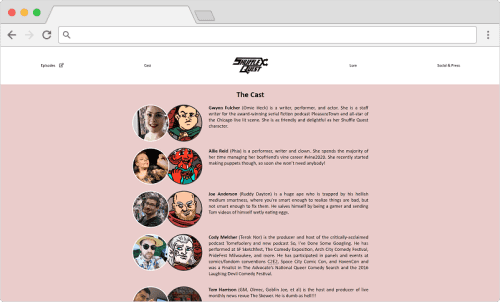 From the mind of gamemaster and area nerd Tom Harrison is an actual-play RPG podcast spanning numerous fictional worlds (e.g. Men in Black, Dragonball Z, Sonic the Hedgehog, Mad Max, and Marvel Comics).
Join his crew of fellow comedian-writers for a new episode every other Wednesday.
Or visit Chicago's very own Cafe Mustache on the first Wednesday of the month at 8pm for The Skewer. He co-hosts with web developer erica dreisbach, and you just might catch my news quiz.